Gungnir Heart's Third Year Anniversary Release!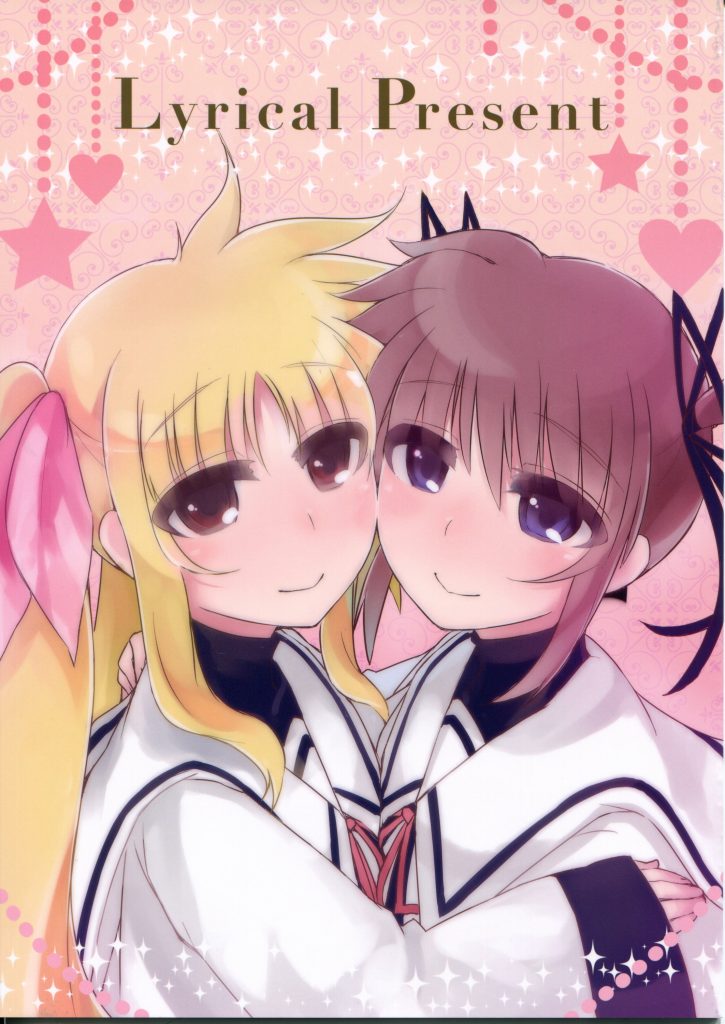 In celebration of Gungnir Heart's third year anniversary, we're proud to present an English translation of not only a Mahou Shoujo Lyrical Nanoha doujinshi, but it's from the circle Nagomi Kissa, and artist Akitsuchi Shien! Our first work was by this same group, so it was lucky we found a work by them that hasn't been translated into English by anyone else (as far as we can tell).

We love these two so much. I wouldn't mind doing more NanohaFate doujinshi in the future. But for now, enjoy this doujin about them! Expect more releases this month! I am constantly at work translating and editing more works!

Here's to another year's worth of translations, and we both hope to continue Gungnir Heart for many, many more years to come!
Support the creators!
https://www.suruga-ya.jp/product/detail/ZHORE58254
https://www.doujinshi.org/book/537769/Lyrical-Present/
Read at the site(s) down below! Download also available!
DL: Dropbox