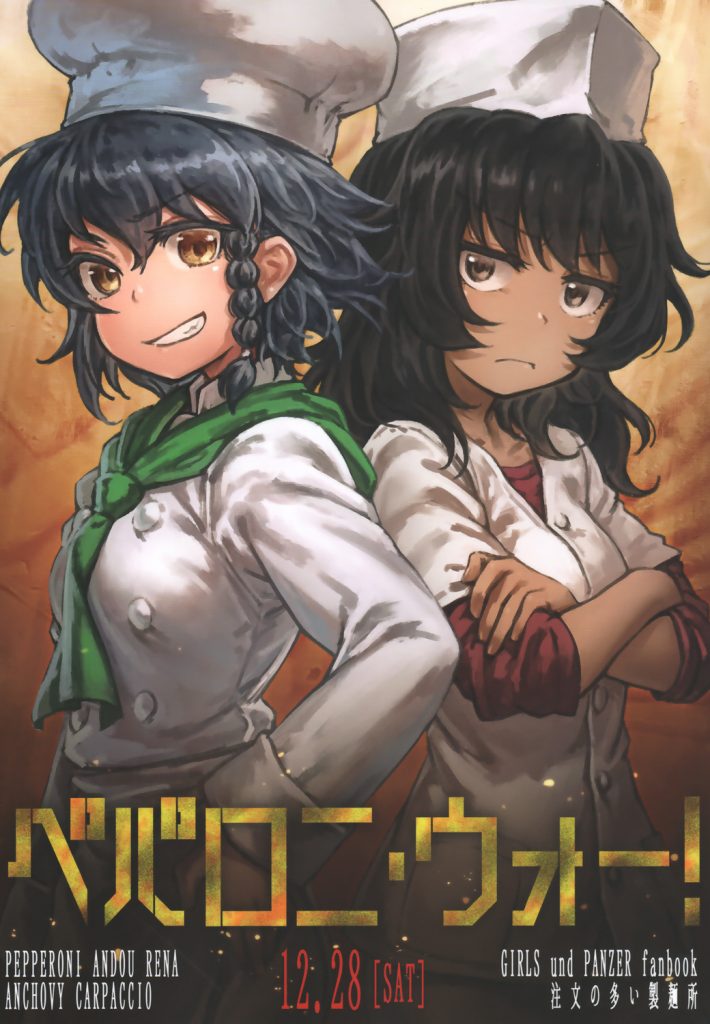 This was quite the surprising story, but still entertaining regardless. I do like the cover because it has a nice "Iron Chef" appeal to it.

Anyways, I hope you food/cooking comedy doujinshi! Andou and Pepperoni is a unique combination, that's for sure!
Support the creators!
https://www.melonbooks.co.jp/detail/detail.php?product_id=613782
https://www.doujinshi.org/book/1759873/
Read at the site(s) down below!