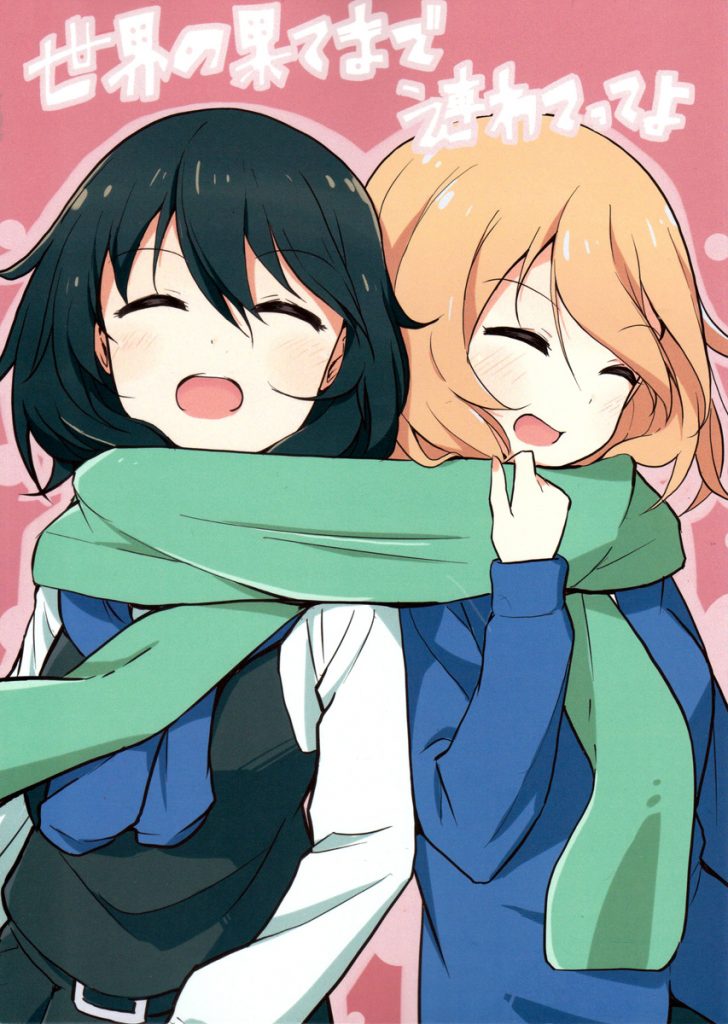 A wonderful doujin about Andou and Oshida getting left behind. So the two of them must figure out how to get home.

TL Note: The title of the doujin comes from the group CARNATION. Video below:

Sekai no Hate made Tsuretette yo
Support the creators!
https://www.melonbooks.co.jp/detail/detail.php?product_id=455080

https://www.pixiv.net/member_illust.php?id=4565436

https://www.doujinshi.org/book/1640191/
Read at the site(s) down below!