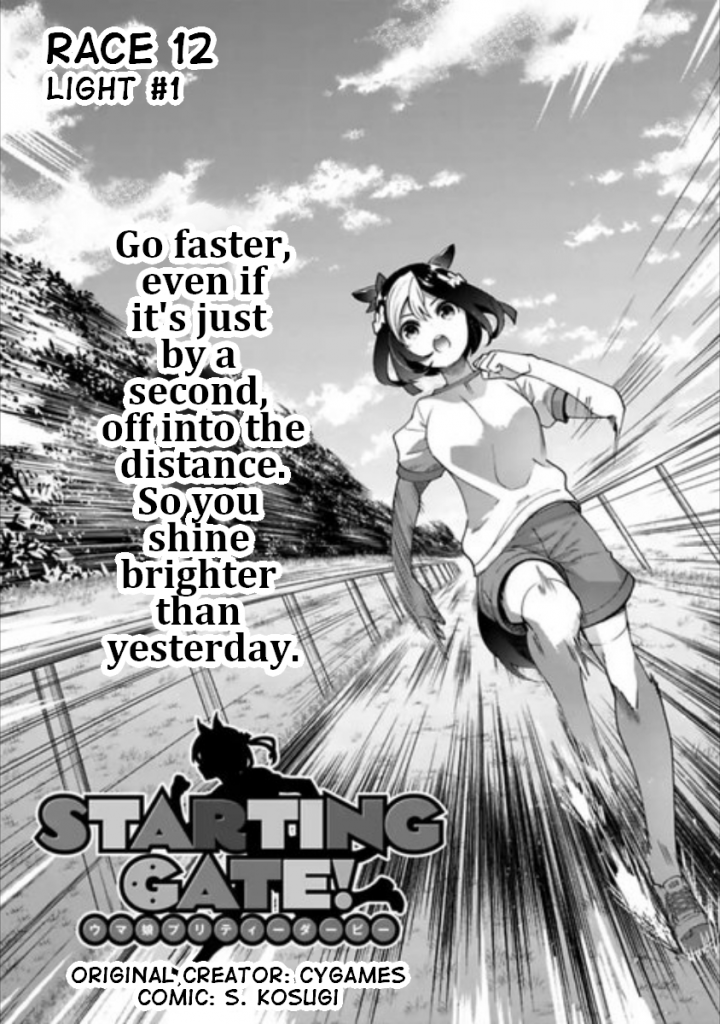 The Uma Musume community is back to bring you Ch.12 of Starting Gate! – Uma Musume Pretty Derby – after a long hiatus!
I will be working as QC for this series, so expect more updates from us and the Uma Musume community about new chapters!
Read the English translation here! Mangadex
Read the latest chapters (in Japanese) at Cycomi's official manga website!