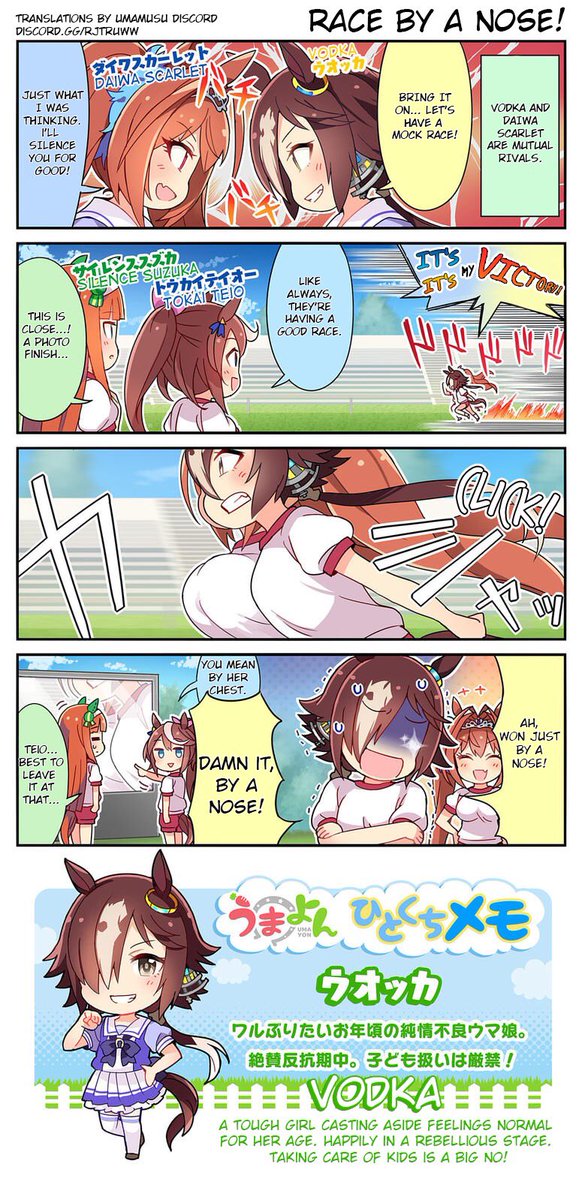 As it says on the tin, I've begun translations of the UmaYon – Mini Comic series! 4-panel comics of various Uma Musume girls!
You can find the originals here on Cycomics (Cygames official comic website).
English translations of the comic series will be on the Fan Uma Musume (English) Twitter or Tumblr! Check them out!
Disclaimer: I am only responsible for any translations I post on this website and Twitter. Any other new translations that I don't have a direct hand in making, will not be posted on this website.