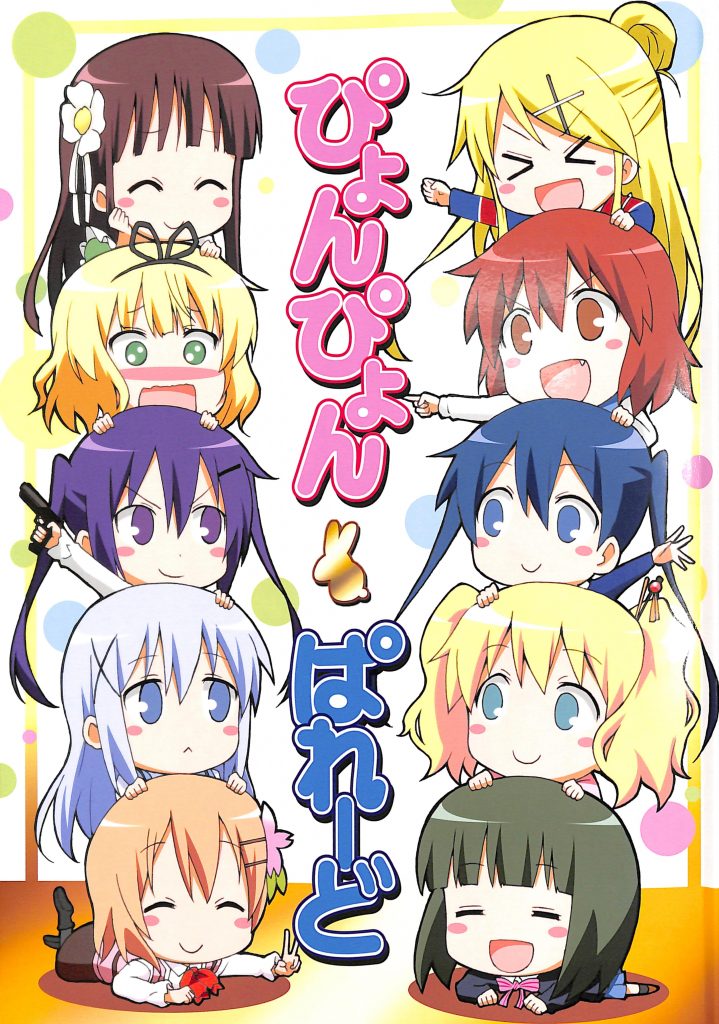 Glad we stuck out and did this one. We had to do a lot of warping and centering to make sure this work looked good. I hope it looks fine. These girls are so cute. I can't wait to see the new OVA and 3rd season of Gochiusa. I saw Dear My Sister in Japan and it was a lovely episode. I am extremely excited to hear Mizuki Nana who will voice Chino's Mom. One can only dream that Kinmoza and Gochiusa get a real crossover episode or mini-short one day.

DL: Dropbox
Support the creators!
https://www.pixiv.net/member_illust.php?mode=medium&illust_id=49890251
https://www.melonbooks.co.jp/detail/detail.php?product_id=122367
https://ec.toranoana.jp/tora_r/ec/item/040030294904
https://www.doujinshi.org/book/792310/
Read at the sites down below!